Alvin Pivil Band St.Louis, Missouri in 1969 with Stuart Johnson guitar, Kevin Graham drums, Mike Prokopf bass (deceased July 2014),
Thom Meininger guitar. The Alvin Pivil band opened for the Greatfull Dead, Albert King, Jethro Tull, Paul Butterfield, Traffic, Edgar Winter,
and many other world famous rock bands.
Rare poster for the St.Louis Kiel Auditorium 1st St.Louis Pop Festival.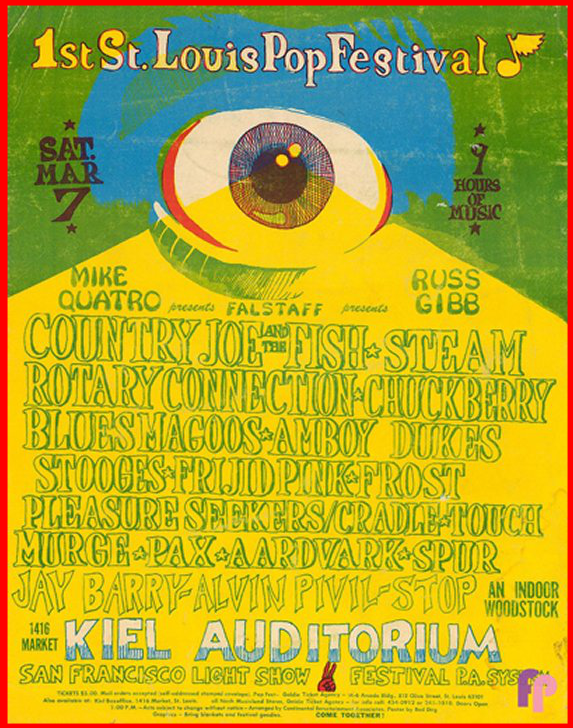 Rare photo of a ticket for the Grateful Dead and Alvin Pivil Band at Washington University St.Louis,Mo.


Back Home Page - Site Map